Events & Activities
Click our 'Book Now' button for some fun planned activities! Please go to our Covid-19 protocols on our Frequently Asked Questions page.
WEEKEND EVENTS
Please note - Our Play area is only accessible during the weekend with the purchase of the Access Pass.  This is in accordance with the COVID-19 protocols we are following.
Click the BOOK NOW button to reserve your spot!
Premium Orchard Wagon Tour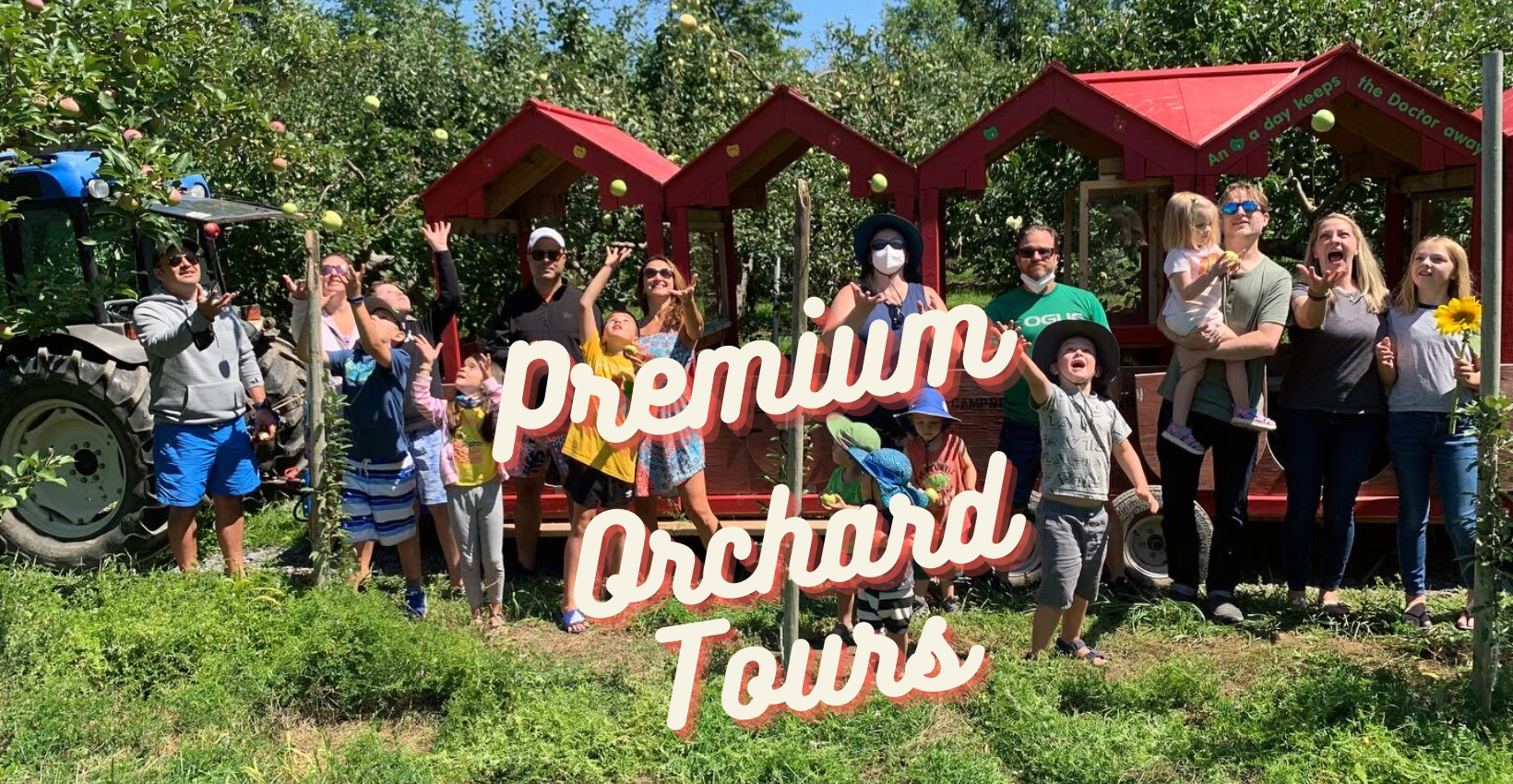 Our Premium Wagon Ride is back!
Join us every weekend for a fun orchard tour. We will tour through our market garden - pick some corn and stop amongst our McIntosh or Royal Gala trees and you can pick a 10lb bag of apples. 
You will also have access to the Playground and the Corn Maze!
Pre-bookings ONLY as space is limited. Visit our website at www.campbellsorchards.com and use the 'Book Now' button. Rides are approximately one hour.
Flat Price: $70 per bin (room for 4/5 people)
Weekends: 11:30 am / 2:00 pm
Weekend Access Pass (Corn Maze & Wagon Ride)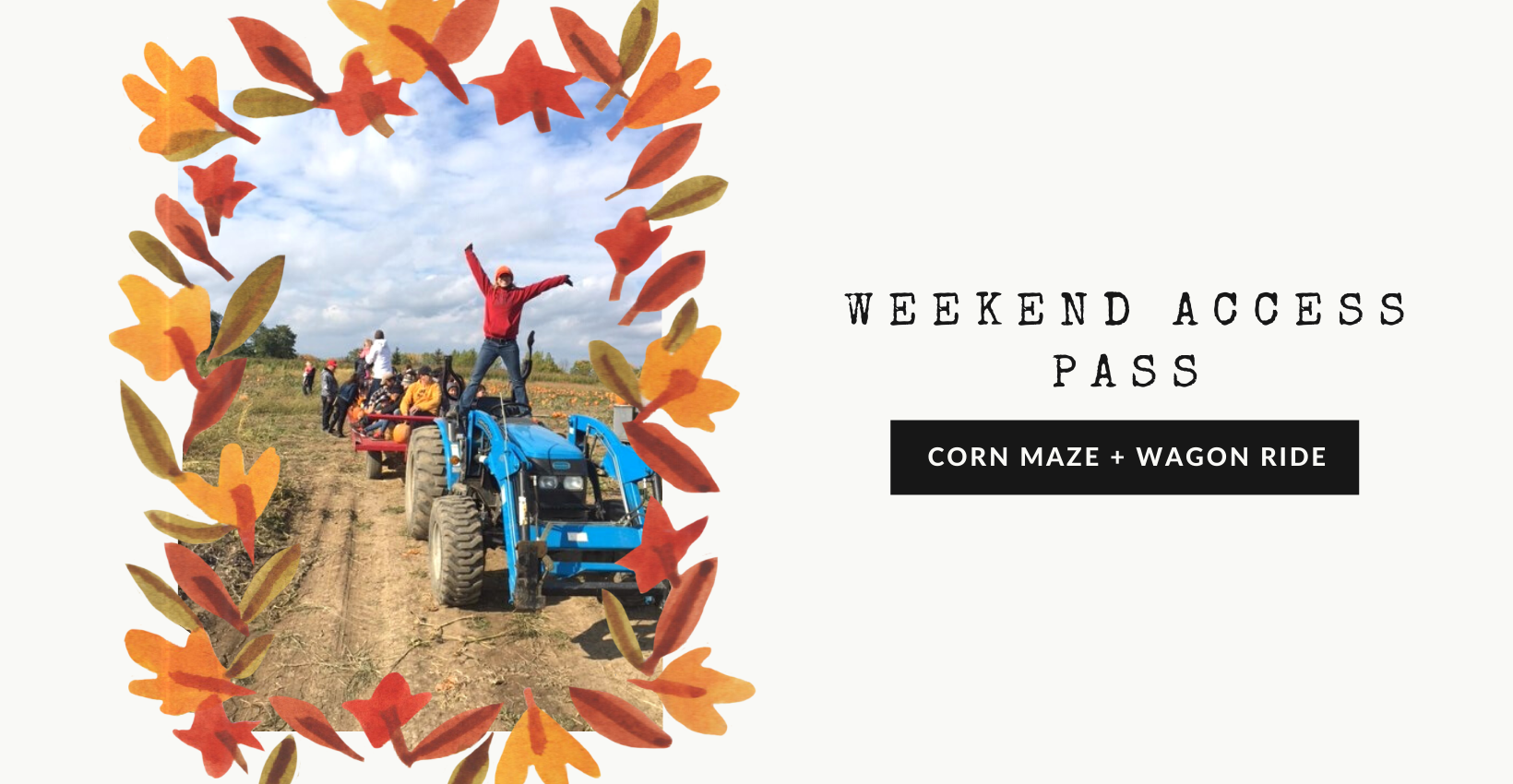 Come and enjoy some family fun. Each weekend this fall we will be offering our Access Pass which includes a corn maze, wagon ride, access to the pumpkin patch when its ready, play area, and farm animals.

*Pick-Your-Own apples and pumpkins are an additional fee
$10 per person (children under 3 are free)
Pick-Your-Own Apples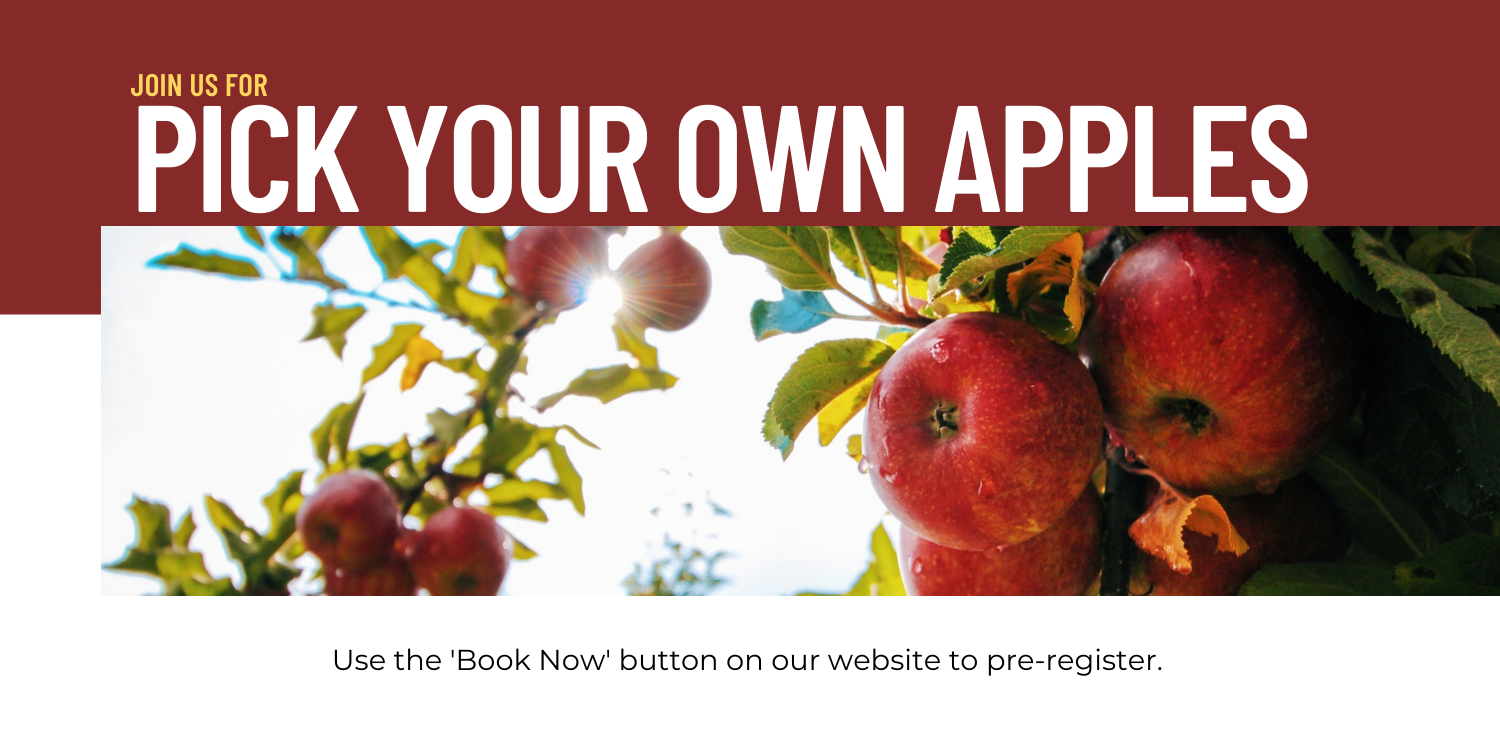 Available 7 days a week 10-3:30pm
Come pick apples!  McIntosh available September 18th and soon Royal Gala!  
Empire apples will be available in October.
Everyone is required to sanitize their hands prior to leaving and maintain social distancing while in the orchard. Please wear close-toed shoes.
Price
$25.00 per 10 lb bag (up to 4 people in a group)
$5.00 per additional group member (if you only plan on picking one 10 lb bag)
Corn Maze Challenge!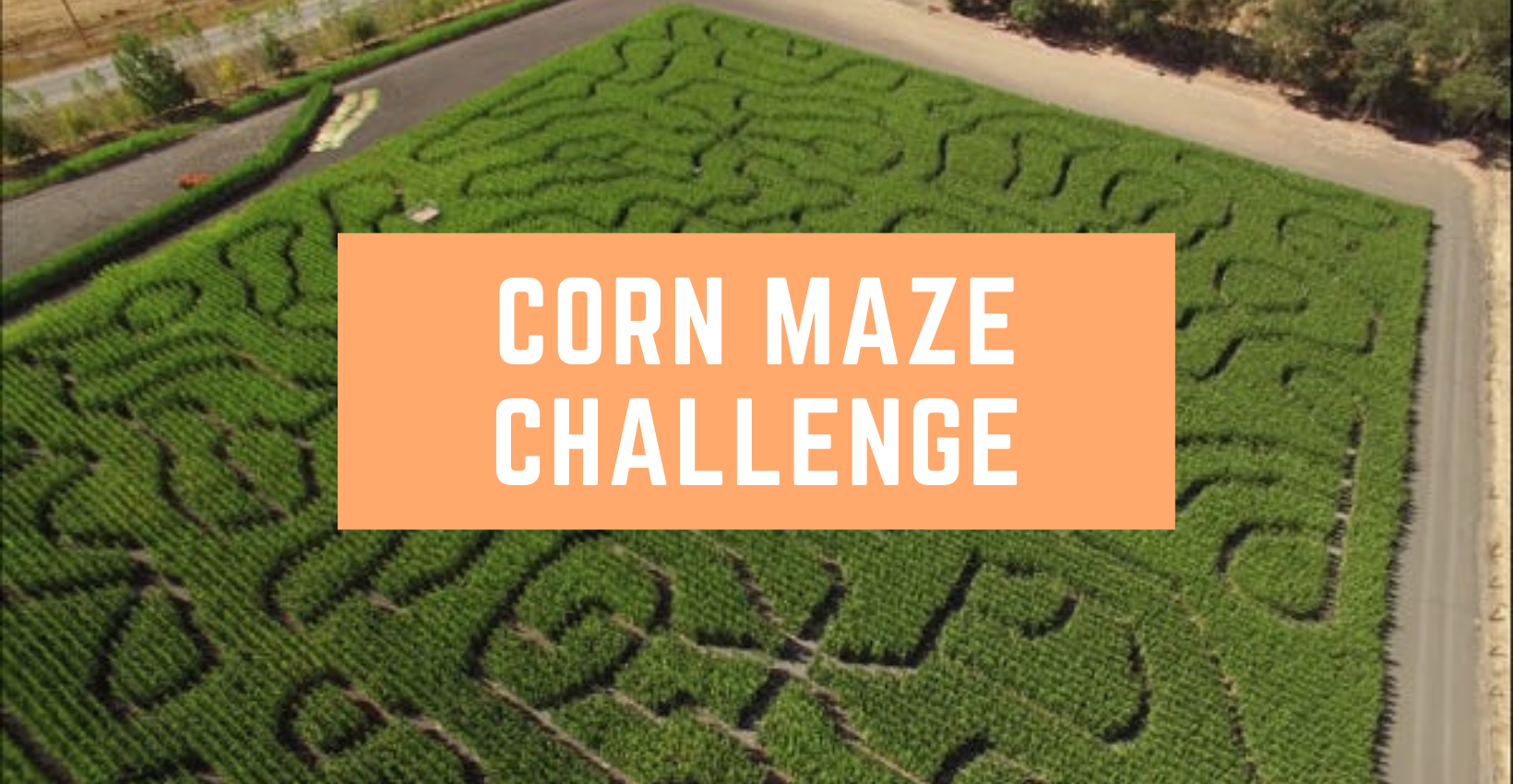 Available as a stand alone activity Monday - Friday 10-3:30pm
Grab a clipboard and make your way through the maze and see if you can find the answers to the Campbell's Corny Corn Maze Riddles. Find all the clues and you will be entered into a draw for a 55" TOSHIBA SMART TV!!
The maze takes 20-45 minutes - so bring a water bottle and sunscreen.
$5 per person 
Educational Wagon Tour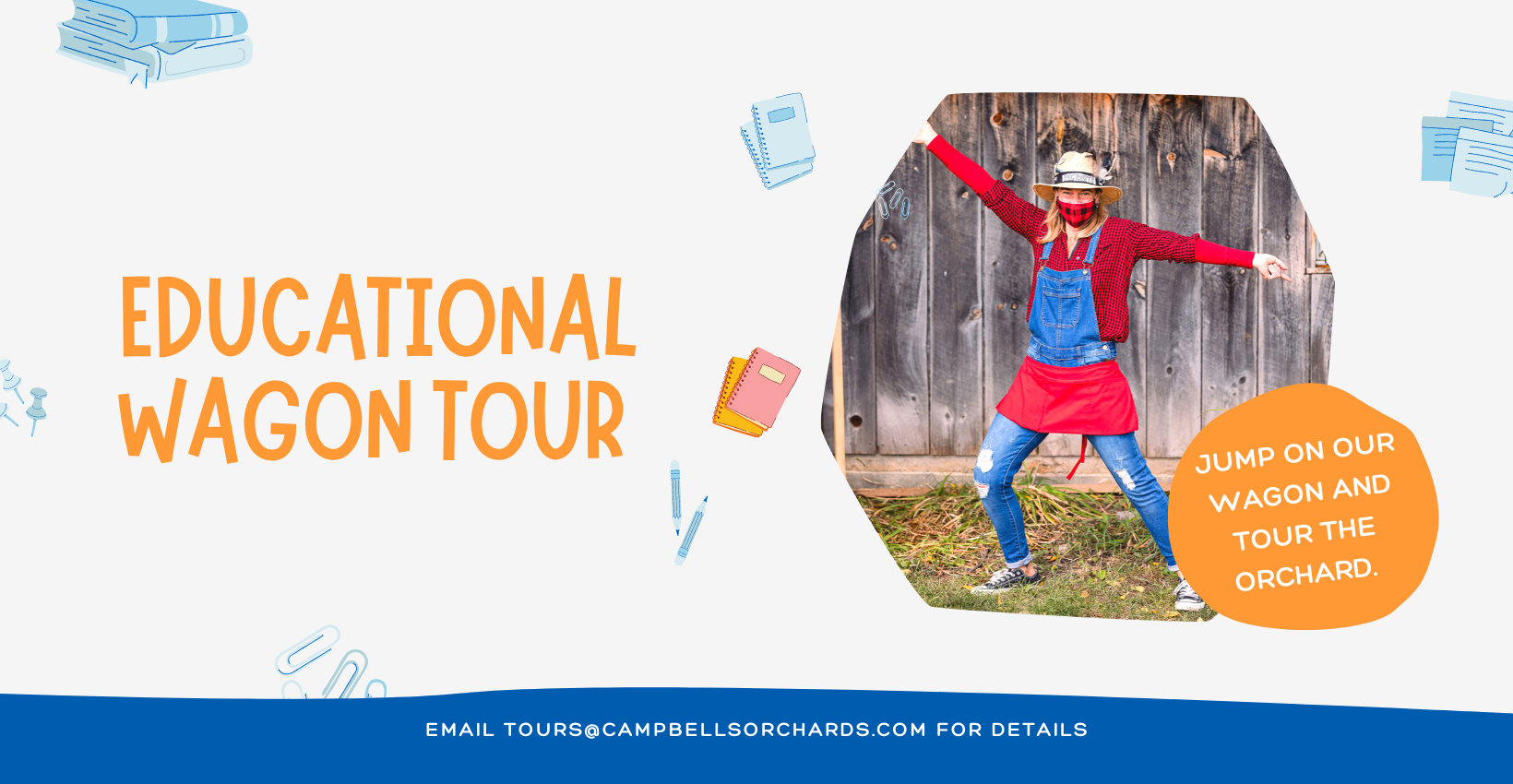 Jump on our wagon and tour the orchard. Learn interesting facts about our orchard and how apples are produced and harvested. Pick an apple, eat it in the orchard, tour the market garden and taste fresh veggies straight from the patch (in season). All that and you get to take a 10 lb bag of apples to share with your group! Approximately 40 minutes on the wagon and free time to watch the antics of our farm animals and enjoy our play area.
Tuesday, Wednesdays, Thursdays
Please email [email protected] for more information.
Apple Falls Cider Patio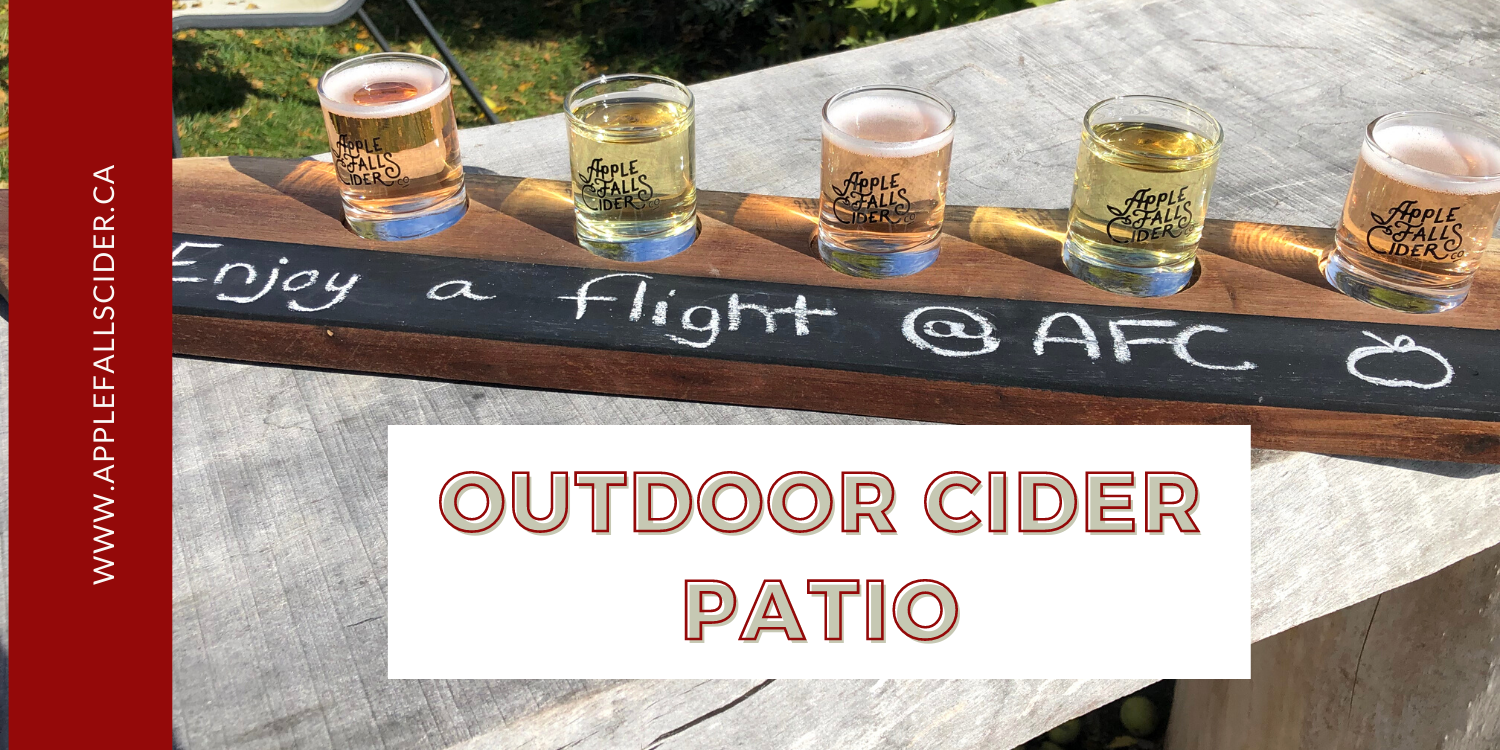 The Apple Falls Cider bottle shop is open during regular Campbell's Orchards hours.
Visit the outdoor tasting room and orchard patio this Summer and Fall. Apple Falls Cider will be serving their cider flights Saturdays and Sundays from 12:00 pm to 4:00 pm.
There are 5 different ciders to try. Sit in the orchard while the kids play and enjoy a crisp, dry cider. The perfect Summer and Fall beverage! 
Visit their website to learn more. 
Thanksgiving Extravaganza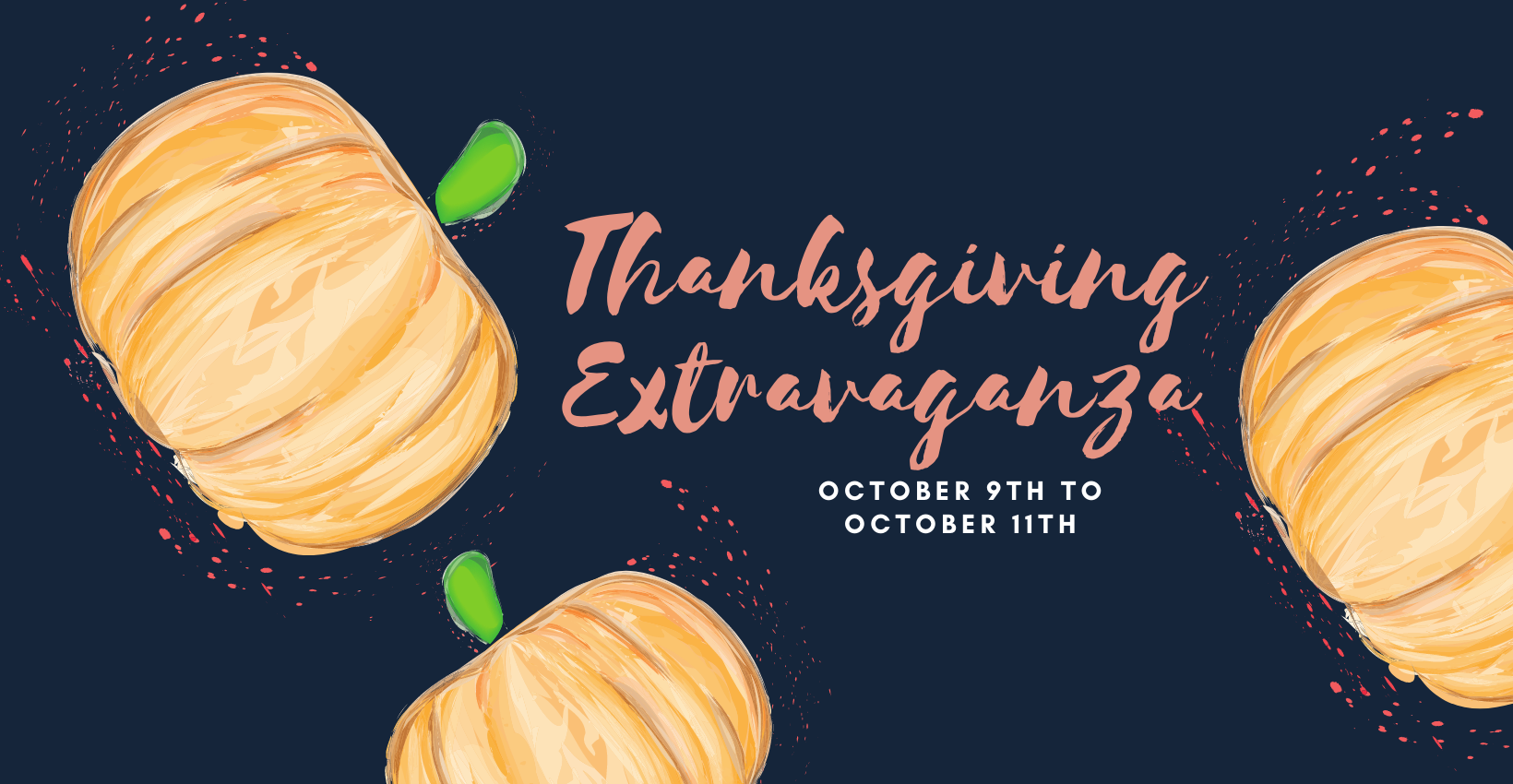 October 9th to October 11th
Details: Coming Soon